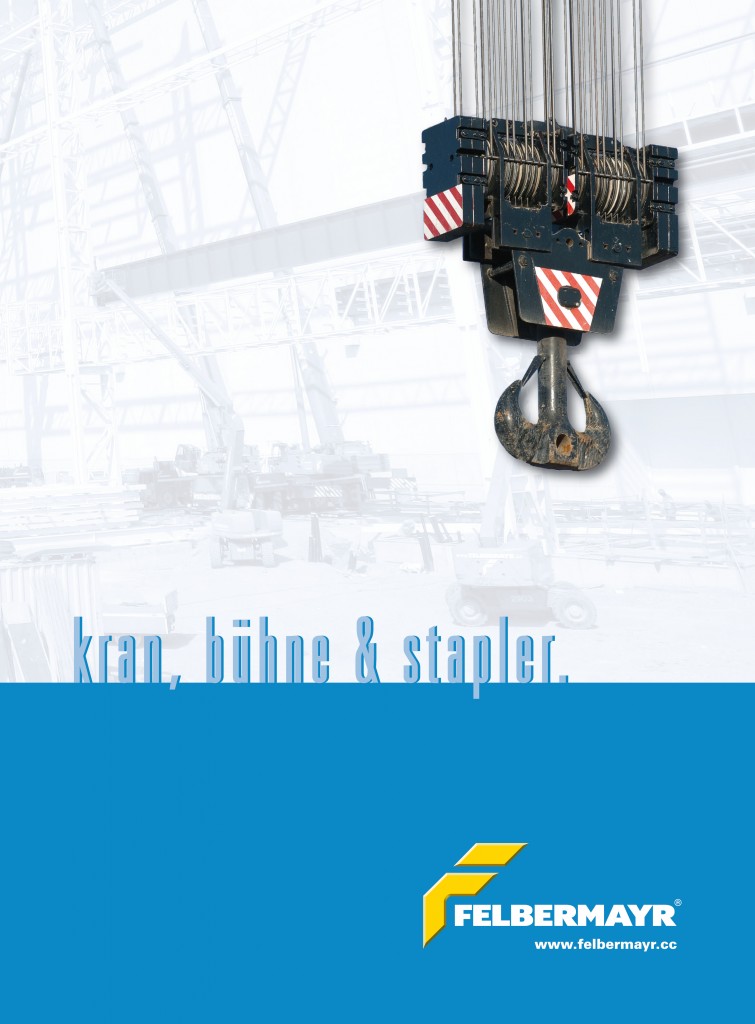 Equipment guides are the perfect sales tool for your crane hire, access platform hire and heavy haulage company to showcase your equipment to your customers.
It is the most effective way to introduce your company and your equipment to your customers. At the same time you provide them with reliable specifications for lift planning, job site and transport planning.
The in-house-production of a catalog mostly fails due to the considerable amount of time that is required to collect and input the data. Printing stores and advertising agencies on the other hand are not accustomed to the technical intricacies of your business. You would have to provide them with every single detail of your  equipment.
As a specialist, we offer you the production of your equipment guide in a uniform layout in line with your corporate design.
All we need is your logo and your equipment list!
The time expended by you is reduced to a minimum through our expertise and service. To put it simply, all we need is your equipment list and your corporate logo. We take care of everything else. Whether you need PDF spec sheets for your website only or 50 or 5,000 printed guides, you will always get an economic and customized solution from us.
Our extensive digital data stock meanwhile covers more than 450 mobile cranes with load charts and drawings (metric and imperial) from all manufacturers. We also have a digital stock of more than 7,500 drawings of access platforms, trucks, trailers, fork lifts, telescopic handlers and other equipment - many in CAD quality. We offer you the complete production of your equipment handbook from a single source and thus help you to save time and money.
We offer customized solutions for
Our equipment guide service at a glance:
Conception, design, setup and print from a single source
Reducing your preparatory work and the time you spend to a minimum
Individual design of your catalog according to your corporate design
Delivery of a complete, technically proof-read galley proof
Constant updating of your guides at minimum expense
Free PDF files for your website after setup