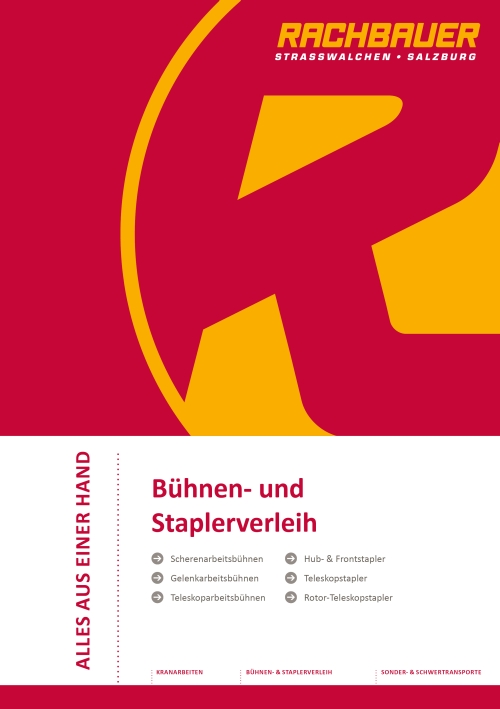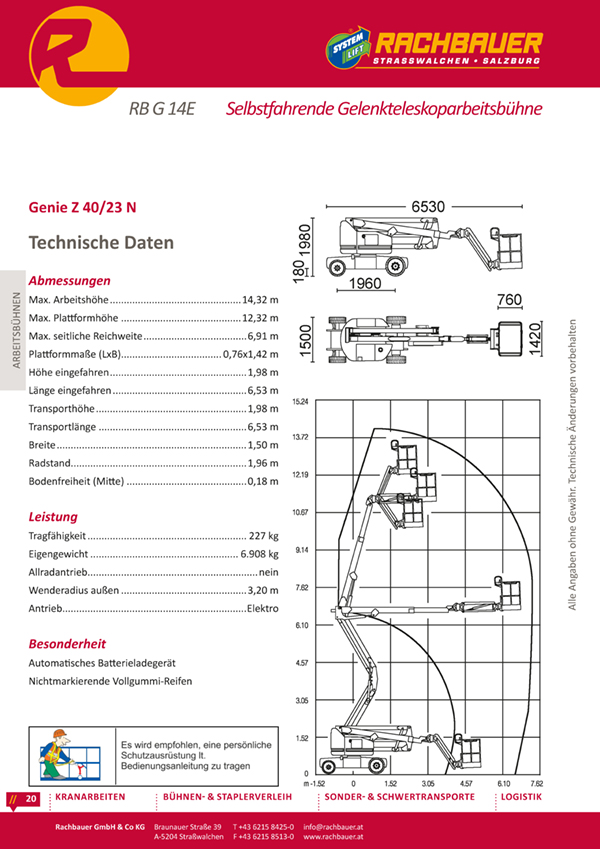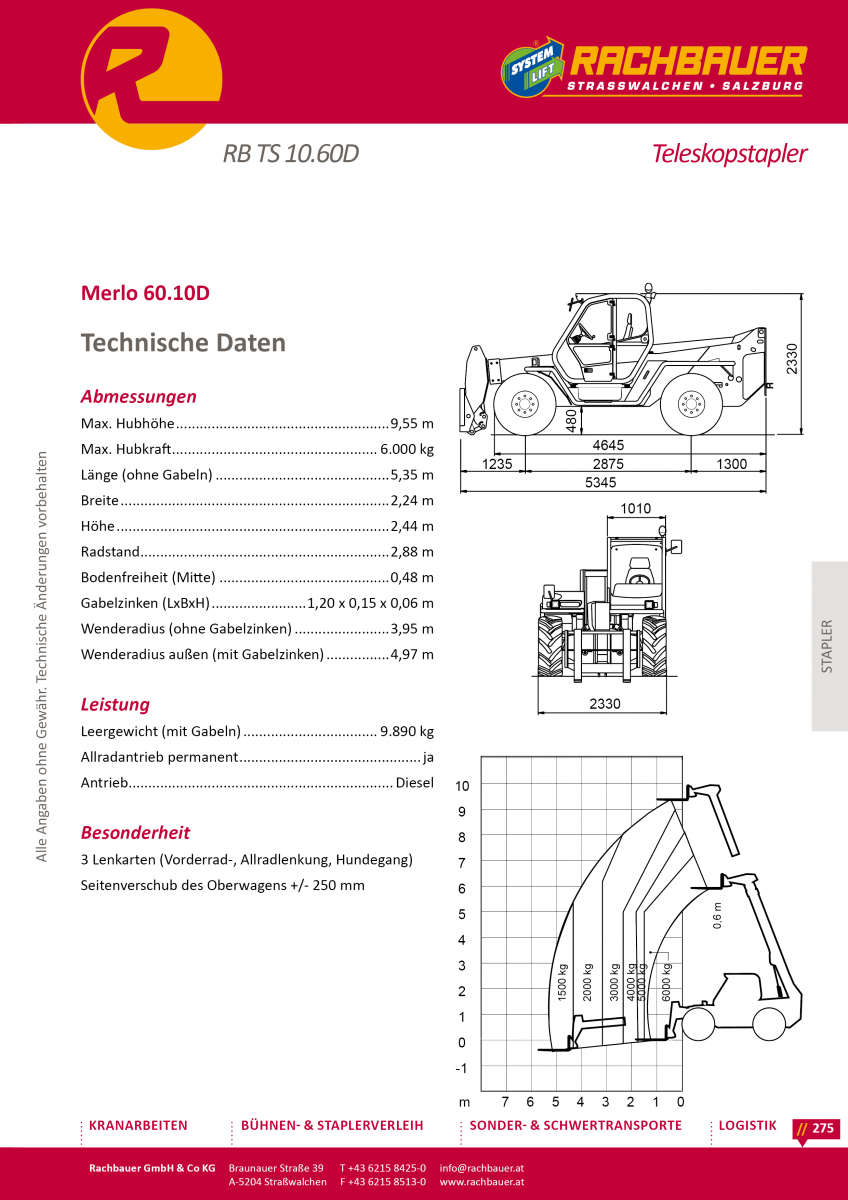 An equipment hire catalogue offers your customers a detailed insight into your hire equipment of access platforms, fork lifts, telehandlers and every other construction equipment. It is the perfect tool for the job site planning. An equipment catalogue assures you permanent presence on your customer's desk.
Your daily work is the equipment hire business. The in-house production of an equipment hire guide is almost impossible because it is a very time consuming work and requires lots of graphic software and skills.
We almost only need your equipment list and your company logo!
Based upon our long time experience of creating equipment hire guides, we have built a massive digital stock of specifications, dimensioned drawings and range diagrams of access platforms, telescopic handlers, fork lifts and many other construction equipment from all manufacturers.
We design your equipment catalog individually according to your corporate identity and prepare the complete printers copy with all required contents. You check the content and give us your updates and corrections. When all is finished and you give your final approval, we print your equipment catalog and finally also deliver you a complete set of PDF-files for your website.
For your specific enquiry please fill in our easy to use enquiry form. Within 10 working days we offer you the setup and printing for your equipment hire catalogue: