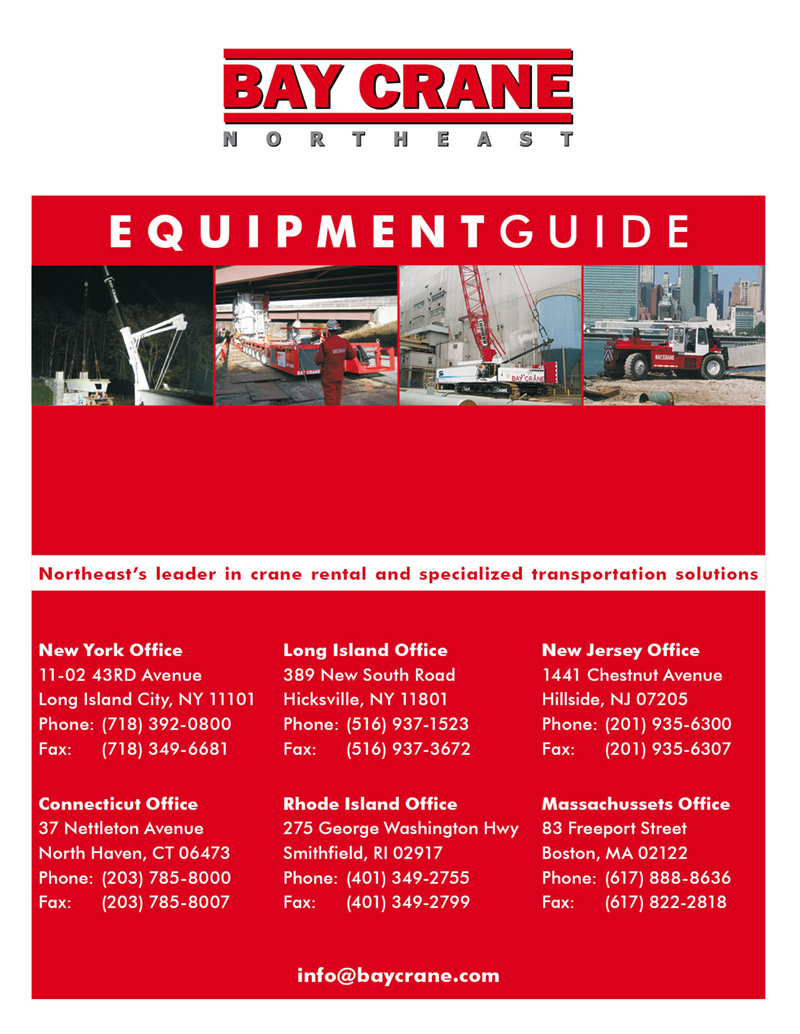 More than than six years ago, in March 2007, we have delivered the first issue of an equipment guide to our first customer from the United States. Now we have shipped the fifth updated and extended issue for this crane rental company.
Bay Crane Northeast, headquartered in Long Island City, New York, in fact is one of our most active customers during the past years. The crane rental company is steadily growing the number of cranes as well as the number of depots.
Meanwhile the crane company rents out mobile cranes from five locations throughout the north-eastern states of New York, Connecticut, Rhode Island and Massachussets.